13 tags
1 tag
G R I M E S: I don't want to have to compromise my... →
actuallygrimes: i dont want my words to be taken out of context i dont want to be infantilized because i refuse to be sexualized i dont want to be molested at shows or on the street by people who perceive me as an object that exists for their personal satisfaction i dont want to live in a world where…
13 tags
12 tags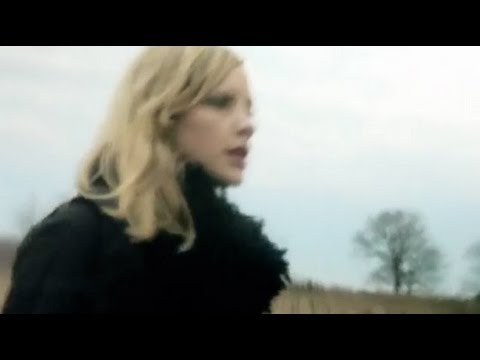 7 tags
6 tags
Fitter Happier Video Nominated for MuVi award!
The video for Fitter Happy by Doireann O'Malley has just been nominated for an award at the highly respectable Oberhausen film festival in Germany. See here: http://muvipreis.de/en/competitions/muvi-award/muvi-online/voting/fitter-happier/fitter-happier.html It's an audience award, so relies on people voting, so please vote here! ...
"Singer's self-titled EP arrives on April 16 via Stones Throw"
– Watch Anika's Dreamy, Foreboding 'I Go to Sleep' Video
11 tags
new new new with thorpy towers twist
7 tags
4 tags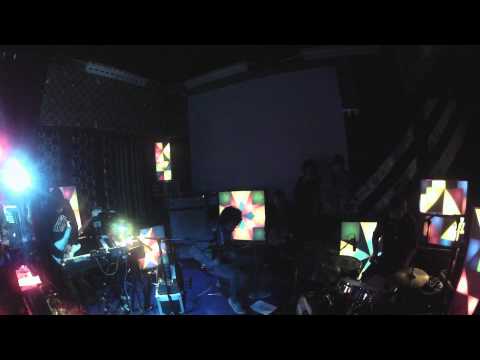 8 tags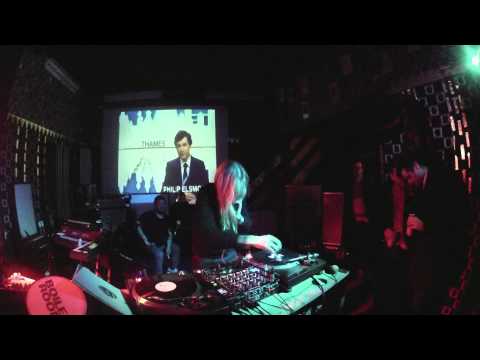 10 tags
7 tags
Live Recording from CTM festival, Stattbad Wedding...
iframe not supported! Sandwiched between Skream and Simian Mobile Disco around 4am… The Midas Touch Stattbad I, Sat 02.02.2013, 23:00 Greco-Roman Soundsystem, Skream feat. Sgt Pokes, Anika (DJ), Simian Mobile Disco, DJ Sotofett
9 tags
Anika EP to be released on Stones Throw April 2013
Holy Moly and all at once. And to think i was sitting in Manc with my feet up not realising this was to be announced right now?!! Finally! Long overdue. A taster.  On the heels of her Geoff Barrow-produced debut album, Anika returns with a self-titled EP in spring. Anika's version of The Kinks' lovelorn classic I Go To Sleep leads the EP, which also features brand new covers of songs by...
1 tag
9 tags
3 tags
Mix for Juno Plus
A mix i did for Mr Poland across various countries, hence why the interview and the mix are rather torn apart. Like my mind most of the time.
3 tags
6 tags
Anika on France Culture
We were on France Culture! You can tell we were all suffering a bit.. This was hours before the sickness set in… Check out two live song videos here: http://www.franceculture.fr/emission-le-rendez-vous-le-rdv-280113-avec-jean-pierre-daroussin-brigitte-rouean-et-la-session-d-ani Full Band are: Drums: Omri Gondor Bass: Oscar Valentine Keys: Olavur Jakupsson Guitar: Obi Blanche
15 tags
Anika Live at Berghain, Berlin
BERGHAIN / Tuesday 15 January 2013 /CERTAIN PEOPLE 9 / Start 20:00 Trust LIVE Arts & Crafts Anika LIVE Stones Throw / Invada Records Zebra Katz LIVE Mad Decent  Balzer/Hossbach dj On the 15th Jan, Anika will be testing the walls of sound at Berghain, Berlin.  2011 sorgte Robert Alfons alias TRUST mit den Singles »Candy Walls« und »Bulbform« erstmals für Furore, im Jahr darauf erschien...
5 tags
5 tags
13 tags
Featured in Fall Issue of Electronic Beats 2012
When i was laid up a few months back, i spoke to Max Dax about a certain inspirational legend. I highly recommend the film mentioned here too. Classic.   Read here: http://www.electronicbeats.net/2012/09/17/the-new-issue-of-electronic-beats-magazine-is-out-today/ [[MORE]] Also, they put us on the latest CD release! Their second one! Some nice other tracks on there too.  There is a free...
8 tags
8 tags
First Anika show in a year! Athens, Greece, 29th...
The first show in a year and with a completely new Berlin based line-up, it's going to be an interesting one!  We play on the Saturday @ the GRAY BUILDING (Ag.Eirinis Square), Athens, Greece, as part of the Athens Urban festival.   Event: Plisskën Festival Showcase, Athens Urban Festival 2012 Where: GRAY BUILDING (Ag.Eirinis Square), Athens, Greece Website: www.athensurban.com Date: 29...
2 tags
9 tags
NEW VIDEO - Anika w/Obi - Fitter Happier - Video...
We decided to make a video for the Radiohead cover track too. Helping us was Berlin-based visual artist, Doireann O'Malley.  Watch video here: Anika w/ Obi Blanche - Fitter Happier[[MORE]] Video © Doireann O'Malley and Annika Henderson (Anika Invada, Stones Throw/Invada Records)

 Film by: Doireann O'Malley 
 Music by: Annika Henderson (Stones Throw/Invada Records) and...
12 tags
Anika and Obi cover Radiohead for Musikexpress,...
So, after some thought, i decided to say yes to this.. Vocals recorded with Geoff in Bristol. Next step was getting Obi Blanche involved to add a new angle and therewith element of Finnish unexpectedness. This is the result: Others on the compilation include: Diagrams, Austra, School Of Seven Bells, Tu Fawning, EMIKA, ADA, Gravenhurst, Breton, Hooray For Earth, Locas In Love und Sizarr ...
13 tags
Anika w/ Obi Blanche do Boiler Room, Berlin
So finally, here is the footage and the 40min mix, available for download, from the Boiler Room Berlin show a few weeks back.  Check it out here: http://boilerroom.tv/anika-obi-blanche-40-min-mix/ Watch Obi dance.. also for those who understand Finnish, there's a special treat in there for you… Soundcloud mix:
9 tags
ANIKA & OBI BLANCHE, EURO MUSIC FESTIVAL MIXTAPE
So, i think we may have successfully confused and hopefully widened the fish tank, at last weeks Boiler Room, Berlin. It was lots of fun.  As a result, we made a mixtape for Stones Throw. Here it is: Anika & Obi bLanche - EURO Music Festival Mixtape by Stones Throw on Mixcloud Also, for those of you unfamiliar with Mr Blanche, who shall be heavily influential in the next Anika...
8 tags
Anika w/Obi bLanche at Boiler Room tomorrow
8pm - BOILER ROOM 10 // STATTBAD Wedding, Gerichtstr. 65, 13347 Berlin, Germany So, the curious mr bLanche and myself will be unveiling something interesting in the confindes of Stadtbad Wedding tomorrow…  At the early hour of 8pm (CET) sharp, we shall be leaving our laptops at home and exchanging them for 3 decks, various rather small instrument boxes, a couple of cdjs, a mic, some...
8 tags
Revolution No5 feiert Geburtstag! am 14. April
Revolution No5 feiert Geburtstag! Samstag, 14. April 2012 um 23:00 Prince Charles, Prinzenstr. 85, 10969 BERLIN I received a message from the Sick Girls asking to join this rather lovely line-up for the Revolution No5 Geburtstag. Kim Ann Foxman / Mumdance / Thunderbird Gerard feat. DJ Stickle (live) / Sick Girls / Tyler Pope / Anika / Phon.o / Bonnie / DJ Maxximus / Sarah Farina / Leo Diamond...
6 tags
Crazies on a roof dancing to Yang Yang..
video from Katherine B. Pacura on Vimeo. This video has just surfaced..  Filmed by the elusive Katherine B. Pacura… The scene takes place in Poznan, Poland on the roof of Director, Katherine's old-flat.. Pure poetry!  Copyright Katherine B. Pacura // katarzynapacura.com
Tomorrow i shall be christening this…
Luckily no words are needed. 
7 tags
Optimo DJ set at Sub Club, Glasgow tomorrow
I will be djing with JD Twitch for Optimo's monthly Sunday at Sub Club tomorrow evening.  Starts at 11pm and goes on til 3am.  Full event details here: http://www.facebook.com/events/390913194252427/ 25th March 2011 // The Sub Club, Glasgow // 11pm-3am  22 Jamaica Street, Glasgow, United Kingdom View map · Get directions
6 tags
New Anika track on the Invada 2012 sampler
Some may recognise this track from the past year of live shows but up until now, we had never released a recording of 'In The City'. Here it is now, recorded once again with the mightily talented Beak>, whose tracks you shall also find on this complilation.  Anika - In The City by Invada Records All tracks are highly recommended, especially fairly new female punk/post-punk...
2 tags
8 tags
SOON...
10.02.12: DJ Set @ Pudel (Hamburg, Germany) Going to be djing in Hamburg with the lovely Sebastian Reier aka Booty Carrell!! 10th Feb 2012 at the legendary Golden Pudel Club http://www.pudel.com/
9 tags
9 tags
7 tags
Minimal wave + Guilty pleasure DJ set w/ Max Dax @...
Wednesday 7th December 2011 // starts 8pm // with Max Dax HBC, KARL-LIEBKNECHT-STRASSE 9, 10178 BERLIN Ok, so last night i wasn't really allowed/didn't think it wise to play all my guilty pleasure vinyl, like this: http://www.youtube.com/watch?v=AEazqDobhBc and this: http://www.youtube.com/watch?v=J3_0RgmCmxk and so, after the success of last night's set at Flamingo, i...
11 tags
Final france show added to complete EU tour
So, the final tour of the year… this is it. Maybe for ever.. maybe til the next time…who knows…depends if you're the gambling type.. ? Might even treat myself to a new dress for the occasion. who knows. We've added Reims as a rare one-off small show, to help the drive from Luxembourg to Paris. Starts off with a fly-in to Switzerland, drive via Belgium, then...
21 tags
Stones Throw Podcast 69: a mixtape by Anika
Feat.  Light Asylum, ESG, Factory Floor, Sunburned Hand of the Man, Aim, Viv Goldman… Finally, my first ever Stones Throw Podcast! and possibly also the first by a European artist. I made this whilst crammed in the back of a small black van, fighting for the rights to the power supply, on the road during our recent US tour. It's a mix of things from growing up, things now and...
8 tags
DJ SET TOMORROW AT FLAMINGO, BERLIN // 1AM
I shall be djing Berlin's interesting new venue, FLAMINGO, on Wednesday, playing an interesting mix of 80's new york funk wave, punk, new electronic and some things from my youth…. Come to find out what… Starts at 11pm and goes on til 5am! I'll be on around 1am…  Wednesday 16th November 2011 // 23.00- 05.00  FLAMINGO // Kleinepräsidentenstrasse, am...
11 tags
New Terry video on MTV
New, slightly trippy, monochrome Terry Video made it onto MTV Iggy. Me, the ginger kid from airplane, PBW armed with a flashlight and wondrous director, Violet Valen, followed the winding concrete flood tunnels, buried deep beneath the hills of LA and this is the result: http://www.mtviggy.com/videos/anika-terry/ - keep forgetting to tell people about this new video!
4 tags
4 tags
Casual vegetarian
From the International Design Festival in Berlin a little while back… Guten Appetit